How Public Adjusters Process An Insurance Claim
All Pro Adjusters is a public insurance adjustment company that offers fast, efficient and affordable public adjustment services for claimants. Like many public adjusters, their job is to assist you in filing your insurance claim, and to make sure that you get the settlement you deserve, based on the damages that your property has sustained.
A public adjuster will negotiate with your insurance carrier on your behalf. They will also investigate the details behind your accident, and they will also provide you with whatever assistance you need to improve your ability to get an optimal settlement. So if you're thinking about hiring All Pro Adjusters then here's what they can do for you.
Will Hiring A Public Adjuster Affect My Insurance Plan?
No. Hiring a public adjuster will not affect your contract with your insurance carrier. In fact, it's your right to hire a public adjuster and your insurance carrier is legally obligated to respect your rights as one of its customers. You won't even have to inform them. You can appoint your public adjuster as your representative.
Inspections
First of all, the public adjuster will come to your home to inspect the damages on your belongings. They will then use their findings to advice you on how much you can expect to get from your insurance carrier. They may also recommend a company to handle your property's repair and restoration.
Initiating the Claims Process
After your public adjuster has all the information that she needs, she will then initiate the claims process by contacting your insurance carrier. They will then set up a schedule for a meeting to discuss their findings and the total costs of repairing your property.
At the same time, your public adjuster will also seek out other specialists, depending on the nature of the problem. For example, if your property was severely damaged, they may hire an engineer to help them with their work. If the damage was caused by vandalism, they may hire a lawyer or criminal investigator. They may also hire a water restoration contractor if your property has sustained severe water damage. They will also hire property appraisers, accountants, and various other experts to help them with their work.
Finally, the public adjuster will also need to gather evidence, secure files and negotiate with representatives of your insurance carrier.
How Much Will You Need to Pay A Public Adjuster?
All Pro Adjusters and SOME other public adjusters don't charge any money until they get their clients' settlements. However, it's also worth mentioning that the standard cost of public adjuster's services is a minimal percentage of the total amount of money offered in the settlement. So you're basically paying them a fixed commission for their services.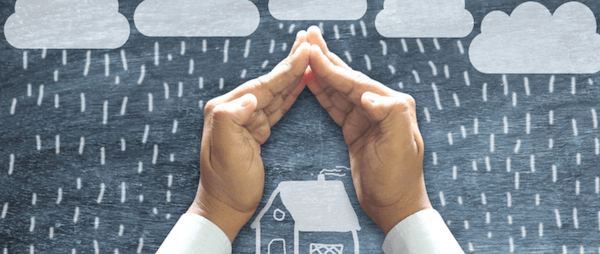 What Are The Benefits of Hiring A Public Adjuster?
Hiring a public adjuster offers several important benefits to ordinary people who know nothing about the insurance industry. Firstly, public adjusters are their client's advocates. They work to represent your interests.
Insurance policyholders who have been denied coverage or who have been presented with bad or unfair settlements can redress their concerns with the help of a public adjuster.
All Pro Adjusters and other experts are familiar with most of the tactics used by insurance carriers in reducing the settlements that their clients receive, as well as those delay tactics used by insurance carriers to pressure claimants into accepting smaller settlements. Public adjusters can address such problems by re-examining the facts of behind each claim and provide a counter-offer that is fairer and more equitable for their clients.
Finally, public adjusters also function as advisors. They can advise their clients on a wide variety of topics, including insurance laws, contracts, future claims, information gaps, and many other topics. They can also advise their clients on how much time they should wait for their claims to be processed, and how much money/damages they can expect to get from their settlements.
All Pro Adjusters offers many such services and more. So if you're processing an insurance claim, you should hire one of their public adjusters to help you with your case. You may be surprised at how much money they can add to your settlement.
How Public Adjusters Negotiate with Insurance Carriers?
Public Adjusters start their work by examining the facts of each case. They will examine each client's insurance claim as well as the official reports of the insurance carrier/company. They may also bring in third parties to corroborate or clarify certain details in the case.
Next, the public adjuster will work on documenting each insurance claim to make sure that their clients have fulfilled all their requirements or 'duties.' They will then put together detailed estimates for repairs based on supporting engineering documents. They will also look at the required technical and supporting documents for each of their client's claims.
For business clients, All Pro Adjusters will factor in interruption of coverage and loss of income. Once they have finished their research, they will put together a special report which will be separated into the appropriate categories. They will then review their findings with their clients, who will have the final say on negotiations.
Finally, the public adjusters will negotiate with their clients' insurance carriers on their behalves. They will attempt to get the best settlement for their claims. If the negotiations are long, or if a particular insurance carrier tries to delay a settlement, All Pro Adjusters will provide their clients with regular updates.
Settlements are only concluded when clients give their approval. Once that's done, the public adjusters will then inform their clients of the results of their work as well as whatever other recommendations they may have for them.
And that's how public adjusters process their clients' claims. It's a fairly straightforward process, and more importantly, it ensures the transparency of the entire settlement process. So if you are currently filing an insurance claim, call All Pro Adjusters soon, and let them help you get the settlement that you deserve.