All You Need to Know About Moving Insurance
Safety should be the top priority when moving your home or business. However, there are often many risky situations you simply can't predict and protect your items accordingly. Moving insurance is a great back up, and a way to be peaceful about your relocation. Reminder: If at the end your moving insurance doesn't cooperate with your claims, using a claims adjuster will be able to help you.
Therefore, apart from protecting your items, you will also reduce the stress – which is often a big issue when moving. However, many people feel puzzled when taking moving insurance.
There are some details to consider before taking one – and we are there to help you out. Here's a moving insurance 101 – everything you need to know before relocation.
Defining moving insurance
First, let's see what exactly is moving insurance. In the moving business, it's a bit different term than in home insurance. Moving insurance is not insurance, but instead, it's called valuation.
However, it works similarly. By purchasing a certain plan, the company provides you with compensation in case something happens to your belongings. The only difference is that moving companies are not able to sell common insurance plans, but the system works in almost the same way.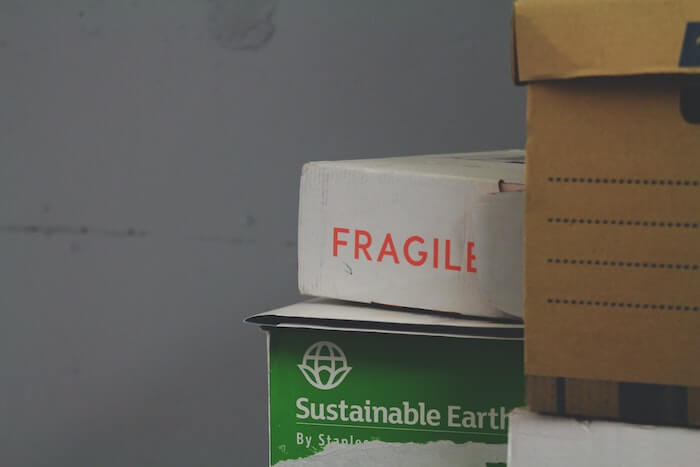 What types of moving insurance you can choose from?
Depending on the type of your move and the company you hire, you can choose between three types of valuation.
1. Full value protection
As the name says, when picking this type of insurance, you can get the full value of your belongings. This type of valuation is based on the value of the packages and usually is the most expensive option. Also, expect to pay an upfront premium. However, your items will be fully protected and you will get peace of mind.
In what way full value protection works? Well, you should be informed about the minimum level of coverage offered by your company – it's usually $4-6 per pound. This way you will know what's the maximum amount you can get in case something happens. Also, after you file a claim, the company can react in three ways :
repair items that are damaged
pay the current value of that item
replace the item
When moving valuable items, make sure you hire a trustworthy mover. Purple Heart Moving Group will ensure a safe relocation, minimizing the risk of using moving insurance. Working with someone you can rely on is essential when relocating your family and valuable belongings.
2. Released value protection
Probably the most common insurance plan in the moving business. If you don't have some valuable items, or simply have a limited budget – this plan will work just fine. The good thing about it is that this plan is free, so you don't need to pay any additional fees. However, most of the time this plan is not automatically included in the moving services – so be sure you ask for it. Additionally, released value protection provides you with minimum coverage – usually, the liability is only at 60 cents per pound, per item. This plan is problematic for all those items that are very valuable, but not that heavy – like flat-screen TVs, monitors, tablets, etc. This way, you can get only $30-50 for an electronic device that cost you hundreds or thousands of dollars.
With released value protection, you don't have three solutions to choose from – you can only get compensation based on the weight of the item.
3. Third-party moving insurance
Many people often choose additional insurance, rather than just the valuation from the moving company they hire. This is usually because of various moving policies, your items only being covered during transport, etc. It's necessary to check the insurance policy your taking – both moving valuation and home insurance, to make sure you're getting kind of coverage you really need.
4. Moving valuables?
Well, these items usually fall under the term – item s of extraordinary value. These are usually antiques, or expensive accessories and other items. In this case, moving companies usually limit their liability, and offer some additional coverage for items of high value.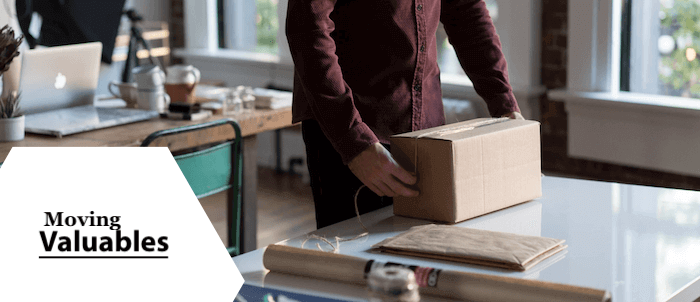 How to choose the best moving insurance option?
Well, this decision solely depends on the size and value of your move. To make sure you pick the right insurance, make the inventory list as you're packing. The best way to do it is by taking pictures or making a video, to make the proof the item's condition.
if any of the items have some damage, be sure to take pictures of it. Also, be sure to know the current market value of your items, especially antiques or other valuables. This will help you decide if it's necessary to take more than just regular released value protection.
Bonus tip: When getting moving insurance, you should also know how to deal with denied insurance claims. Knowing what to do in situations like this can be pretty helpful, so be informed about this scenario, too!
Packing for the move
Preparing your items for the move is one of the essential steps in protecting them during transport. You should know that taking moving insurance usually requires the moving company to professionally pack all the items, so they can be responsible for the condition of your belongings.
Also, be sure to sort your items out, and don't pack any of the dangerous or perishable goods – these are commonly not accepted by moving companies. And finally, check if the moving company you hire has any special requirements in terms of moving insurance you should follow. Contact them on time and be ready for the move on time. Have a safe relocation!