How to Get the Best Settlements for Business Interruptions
All entrepreneurs work tooth and nail to build thriving empires and booming businesses. Building a successful business and watching it become a money-making enterprise is great. It's rewarding when your hard work eventually bears fruits.
However, the pain of seeing what you have worked so hard for turn to ashes right before your eyes cannot be described. It is soul-crushing, and no one deserves such a thing.
Even though we might have our fates at our palms, the harsh reality is that no one knows what will happen in the future. Everything is unpredictable, and nature can be cruel. The best thing we can do, especially for our businesses, is preparing for the worst and hope for the best.
So, how exactly do business owners do this? Well, there are various ways to prepare for catastrophes and accidents. The best way to deal with the unpredictable is to get an insurance policy for your enterprise.
A business interruption policy is the best bet to get back on your feet after your business is cut short by a catastrophic accident.
What is Business Interruption Insurance?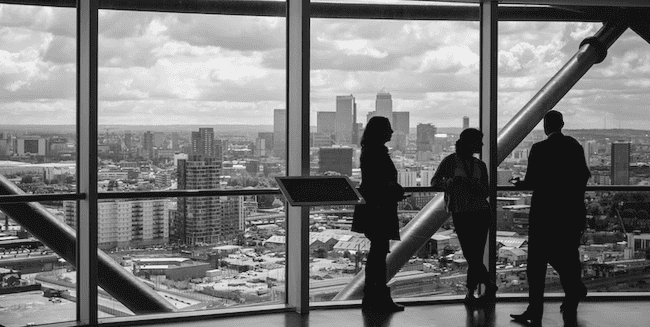 A business interruption insurance cover is meant to protect entrepreneurs from suffering losses in case of an unfortunate event such as a power surge that leads to a fire outbreak. It is intended to protect profits and cash flows of businesses when operations cease to continue.
Business interruption policies lookout for the financial interests of entrepreneurs by placing them in the position they would have been in if they never incurred any losses. In other words, claims are adjusted to consider general business trends.
The Aim of a Business Interruption Insurance
When business operations come to a halt for repairs, everything comes to a standstill, and businesses might be dealt a heavy blow by so many factors such as uncertainty as to when operations will resume.
To add salt to the injury, the fact that a business might lose its customers to its competitors is devastating. Such setbacks might take months or years to bridge.
The good news is that when your business faces such challenges, and you had a business interruption policy, you might be able to get a substantial amount from your insurer to keep your business afloat while repairs are ongoing. This way, you can maintain your valued customers.
Is a Business Interruption Policy Enough?
Even though a business interruption insurance cover might sort out your immediate problems, your main focus is to get the best settlement possible. So, how does one go about to achieve this? We don't have a magic wand to make our wishes or dreams come true, but we have public adjusters.
Commercial property claims are incredibly hectic. Insurance companies know this, which is why they let their best adjusters handle them. Adjusters who work for insurance firms are well versed in coverage and damage issues. After your business is affected by an accident that threatens to bring it down to its knees, the first people you will encounter are these adjusters.
You might be tempted to trust them and leave everything in their hands. However, it is crucial to keep in mind that insurance adjusters are not on your side, they work for your insurer, and their work is to make sure that their employer thrives.
They will do anything to ensure this happens, including minimizing costs, which, in this case, is paying out the least amount in terms of claim settlements.
A business interruption policy is not enough. It does not guarantee you the best settlement. However, a public adjuster does. Public adjusters will hold your hand and guide you through the whole claim settlement process.
Why Businesses Should Work With Public Adjusters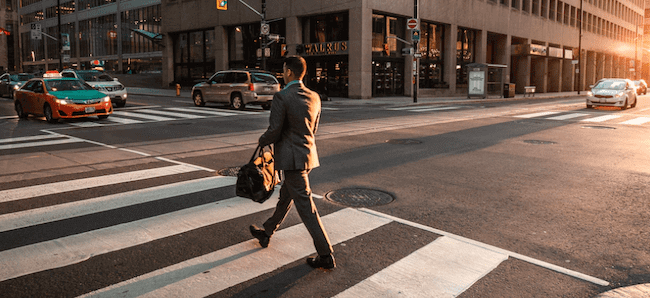 When commercial property settlements are crucial to reopening businesses, it is essential to have insurance experts working for you. The most qualified insurance experts to work with are public adjusters. They not only help you with the documentation process, but they also pledge to maximize commercial claim settlements.
Business owners should know that public adjusters have seen it all when it comes to accidents, catastrophes, and settlement claims. They have been in and out of different insurance buildings negotiating for the best deals for their clients, and they know the tricks that insurance firms use to 'undercompensate' unsuspecting policyholders. They also know how to decipher the complex insurance jargon used in different insurance covers.
As is already evident, the only way to get the best settlement for business interruptions is by working with a public adjuster. Below are more ways in which public adjusters can help business owners get the best settlements from their insurers.
1. Handling Coverage Issues
When you are dealing with commercial insurance adjusters, you might not recognize coverage issues until your insurance company sends you a declination of coverage letter.
One of the numerous advantages of working with a competent public adjuster is that you have his or her expertise at your disposal. They easily discover coverage issues as soon as they develop and deal with them before they get out of hand.
2. Dealing with Complex Paperwork
When a business has been cut short by a catastrophe or accident, most entrepreneurs are under a lot of pressure to get back everything to normal. At this stage, the stress is so much that they cannot think clearly.
Giving such people tons of paperwork to go through is never advisable because their judgment might not only be clouded, but they might easily miss some crucial points or clauses.
Public adjusters help such business people by going through every document making sure that they leave no stone unturned. They are best suited to do this because they know what they are looking for and which documents they should send to your insurance company.
3. Help with the Documentation Process
Not every business owner is familiar with the documentation process insurance firms require from them. Public adjusters document all physical damage after thoroughly examining affected business premises.
They take videos and photos before filling in claim forms. They are meticulous when proving that the physical damage caused by a catastrophic accident is severe enough to interrupt business operations.
Public adjusters also engage construction experts to ensure that there are no significant problems that might bring up issues with your insurance company. All-Pro Public Adjusters has experienced engineers and contractors on their team. They can be at your business premises within minutes to promptly evaluate severe damages, and they do not charge an inspection fee.
4. Working with Other Professionals
The same way insurance firms work with auditors, salvers, and subrogation attorneys to look out for their best interests when businesses are interrupted by accidents and catastrophes, public adjusters also work with a team of professionals to look out for their clients' interests.
They work with people such as engineers and contractors who come to your business premises to assess the damages and impact of the accident while coming up with estimates of doing the repairs at your business premises.
5. Help You Understand Your Policy
Not every business owner is familiar with every clause on their insurance policy. Some just get into a contract with their insurance companies to ensure that their businesses are secured with an insurance policy.
Public adjusters pay keen attention to every clause in a business interruption policy and pay attention to every form of coverage, exclusion, and covered causes of loss. They are knowledgeable, and they will help you understand your policy so that you do not provide inconsistent facts that can affect the decision of your insurer.
6. Help Gather Financial Records
Public adjusters will help you get the best settlement for your interrupted business by helping you understand the evidence gathered. They will assist in basic documentation that includes:
Production records
Recent income statements
Budgets (forecasts) for future operating results
Additional expenses invoices
Payroll records
7. Settle the Claim
Business interruption insurance pays extended business income, extra expenses, and business income. Such benefits may help you keep your business afloat before everything is back to normal, but the claims process is much more complicated.
Public adjusters will help you submit and develop appropriate documentation. They will assist you in pushing for the maximum settlement by dealing with the insurance company's adjusters' opinion. All Pro Public Adjusters address claims for problems that you might not notice, such as mold damages, soot, and smoke. Their experience and patience will ensure that you get what you deserve to revive your business operations.
Conclusion
Tough times such as going through damage or the loss of your business is something that you would want to go through alone. It is not only stressful, but it will also leave you in a tight spot, especially when you are dealing with your insurance company.
At All-Pro Public Adjusters, we have experienced and the most qualified adjuster in Maimi to help you deal with your misfortune. We help our clients push for the best settlement for their interrupted businesses to make sure that their businesses are up and running within no time.
Dial (305) 707-8451 for a free consultation, and we will ensure that you get what you deserve from your insurance company.