How Public Adjusters Support Community Associations
Public adjusters are the unsung heroes of our communities. They are always there to rescue us when we are between a rock and a hard place. Public adjusters not only ease the hard situations we go through when disaster strikes, but they also make sure that we are compensated what we deserve to the last dime.
In other words, public adjusters are like genies; they are always there to make our wishes come true when we need them the most.
By now, you probably know how public adjusters can help out with fire, smoke, water damage, or mold situations when it comes to dealing with insurance companies-especially those that take their sweet time to compensate policyholders.
What you probably don't know is that public adjusters also work with community associations to help them in times of crisis to get things back to normal within the shortest time possible.
What Are Community Associations?

Also known as the homeowner's associations, community associations are the backbone of our neighborhoods. They are private non-profit 'mini-governments' that oversee everything that takes place in condominiums, villages, estates, and neighborhoods.
Community associations are formed when people own homes in the same area. One becomes a member of a community association the moment they purchase a house in a particular area or community.
How Community Associations Function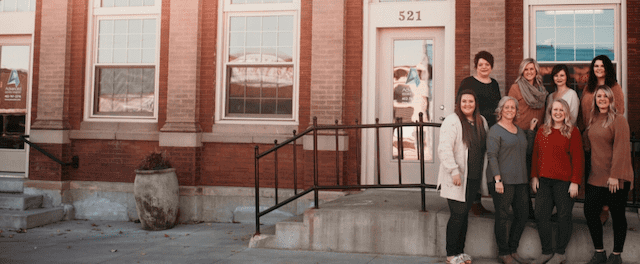 As you know, to whom much is given, much is expected. Like any other leader, community associations' officials have great responsibilities on their shoulders. They are in charge of the welfare, health, and safety of the members of their communities.
They also make rules such as specific colors to be painted on houses in the community, but their primary duty is to make the neighborhood visually appealing and safe.
The community association board of directors has a fiduciary duty to protect, maintain, and improve homeowners' investments as well as the common areas of the association. Depending on your community, the common areas may be pool facilities, roofs, streets, and walls of buildings.
Community associations are in charge of these common areas. At the same time, homeowners are in charge of "limited common areas," such as their front gates, balconies, the rear patio, adjoining patio walls, windows, and the front doors of their units.
As is evident, the board of directors of community associations has a demanding job because their competency determines the value of the homeowners' investments. So, what happens when a disaster such as a fire breakout, a hurricane, water damage, or hailstorms destroy properties of a community?
Do such situations encourage the 'everyone for himself and God for us all' mentality, or does everyone chip in to restore the community's common areas?
Well, the answer to that is simple. Every house owner is in charge of their residents. You are required to insure your home against different accidents such as water damage.
However, homeowners pay a certain amount to their community association for a reason. The money remitted towards community associations goes towards maintaining common areas as well as making necessary repairs.
Community associations' board of directors has the responsibility of taking out insurance policies to cover public areas on behalf of the homeowners. Such insurance policies costs are covered by the money the homeowner contributes towards their community association.
Community associations' board of directors who have well-thought disaster plans and work with public adjusters have the upper hand when it comes to the claims process because delays by insurance companies are significantly reduced.
How Public Adjuster Help Community Associations Before, During, and After Disasters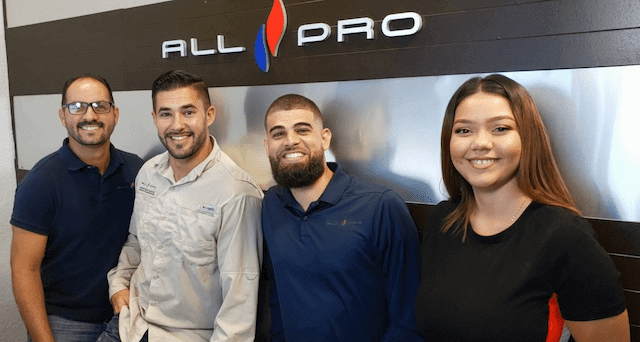 When accidental disasters occur at your home, the chances are high that your neighbors are also affected. Community associations with insurance policies need to work with public adjusters for the benefit of every homeowner..
Insurance companies will never really help policyholders sort out their issues or help them prove their claims. They half-assed do their job even when they have been to the scene of a disaster and witnessed how catastrophic the effects were.
They are always reluctant to compensate policyholders, and they try their best to minimize the amount that a policyholder should be paid by trying to disapprove of their claims.
It's for these reasons that public adjusters are considered as everyone's best advocates-including community associations. They have the interests of their clients at heart.
Public adjusters help community associations in the following ways:
1. Making Preparation Arrangements
As stated earlier, community associations must always be prepared to handle any problem that arises within a particular neighborhood. When accidental disasters occur, community associations should have the following:
Contact information and copies of insurance policies
Photos of the property prior to the disaster that just occurred
Documents that confirm damage responsibilities
Access to cash and credit cards for immediate disaster needs
Verified and approved vendors for damage assessment, debris removal, and other building/construction needs
Community associations that work with public adjuster during such crucial moments have an easy time because they have the services of an experienced professional at their disposal.
Public adjusters come in handy when it comes to the development of these vital planning documents. For instance, an adjuster can suggest certain close-ups or angles after reviewing videos and photos to confirm structural details.
Public adjusters can also provide their opinion from a professional point of view based on how they have dealt with previous disasters around your community.
Community associations are advised to contact public adjusters before disasters strike so that they can have the chance to evaluate their qualifications.
They can do this by looking at their credential as well as doing some background research by interviewing people or community associations' board members they have worked with before.
Doing this puts any community association board in a better position because they will have faith and confidence in the capabilities of the public adjuster they decide to work with because they will be assured that they are in good hands when disasters strike.
2. Documenting Damages
The first thing that your community association should do after a disaster is to get in touch with a qualified public adjuster. They should do this before contacting their insurance company.
Public adjusters should be the first ones on the site to take notes and gather evidence in the form of videos and photographs. After doing so, they will advise on what repairs should be made to prevent further damage.
Qualified public adjusters in Miami are experienced in dealing with the most common insurable claims in the region after repeatedly dealing with natural disasters such as hurricanes.
They have a sense of what ought to be covered after witnessing the effects of collapsed roofs and walls, downed power lines, and flooded living areas. As such, they can guide your community association by advising them on the best steps to take to move on as fast as possible.
Another advantage of community associations working with public adjusters is that the later often have a team of engineering and construction experts at their disposal. These professionals walk community associations through what they might not physically notice.
They also come in handy by documenting damages that are beneath the surface. The advantage of working with public adjusters who have such teams at their disposal is that long-term problems that might be unaccounted for or overlooked will not miss in the value of the claim.
3. Claims Management
When filing a claim, answering an insurance firm's questions and filling out the form does not guarantee the best settlement. If your association provides incomplete or inaccurate information, the chances of getting fair compensation could be ruined. Public adjusters do everything to prepare a perfect claim, of the maximum amount, that will be approved swiftly.
Public adjusters start by assessing the real value of a community association claim. This includes replacement costs, structural and surface damage, debris removal, and other factors.
They then back up their assessment with accurate references and thorough documentation for projected costs. Public adjusters also consider the policy type as well as the insurance language.
Community associations that work with public adjusters have an easy time while handling other issues because they do not have to stop whatever they are doing to deal with the claims process.
Public adjusters handle all the claims process by getting in touch with the insurance company or the policyholder, which is the community association, when the need arises.
4. Advocacy
When community associations submit a claim, they should always keep in mind that insurance companies need to stay afloat by protecting their financial interests. Public adjusters level the playing field by bringing their professional skills and prowess to the table.
Miami statutes change all the time, and the laws governing community associations are different. Insurance firms may use the confusion and uncertainties to their advantage by interpreting statutes in their favor.
They might also make inaccurate financial assumptions that do not line up with the actual cost your community association incurred. Public adjusters ensure that they press for accurate estimates by providing reliable references that back up their claims.
Conclusion
All community associations need to have a robust disaster management plan. They can do this by working with qualified All-Pro public adjusters.
Our Miami public adjusters will help your community association by responding swiftly when disasters occur.
We guide homeowners' associations by working on their behalf through every step of the claims process to ensure that they get an ideal settlement. For more information, contact us by dialing (305) 707-8451.