#1 Insurance Claims Adjusters in Panama City
Panama City Public Adjuster
Property owners of Panama City can always count on our Public Adjusting services. Through our efforts, we've managed to become one of the most trusted Public Adjuster in this city. Our team can offer you a complete line of extensive services to help you claim for a rightful insurance coverage
(305) 707-8451
Our services will remain Free until you get your settlement.
Call Us Now for Free Consultation
Not all insurance claims are the same in terms of complexity. Each case has its own strong and weak points. Thus we approach each case individually to identify a suitable course of action. From there, we can fill in the inadequacies with facts and evidence; and defend the case from a position of strength. If you need our assistance, call us now for Free Consultation. We would be glad to discuss with you all the viable options to help you maximize your claims.
What We Can Offer as Public Adjuster
We understand the meticulous process of claiming for insurance coverage. Our years of experience as Public Adjusters enabled us to determine how insurance companies evaluate each case. The experience enabled us to see their course of action and their basis for every decision. Thus we are able to interpret even the vaguest and trickiest insurance policy.
As Public Adjuster of Panama City, our duty is to represent insurance policyholders in claims for insurance coverage. Our line of duty includes facilitating clients in claiming for the best possible settlement that can cover all their losses or damages to their property, securing all the necessary documents to strengthen the case, and negotiating on their behalf.
We Protect the Rights of Policy Holders
Through the years that we've been in the Public Adjusting field, we've dealt with various cases ranging from denied insurance claims to cases that have been kept hanging for a long time. We've served clients all over Panama City who received an unfair and minimal settlement as well as other policyholders whose cases are still pending.
We understand the rage and frustration of policyholders towards their insurance provider; especially when their promises and guarantees were unfulfilled. For this reason, we try to unload all the pressure from our clients by doing the job of negotiating on their behalf. Our experience in the field has enabled us to understand even the most complex and obscure insurance policy. As Public Adjusters in Panama City, you can count on us to do a proper evaluation of your insurance policy which will enable you to claim for your rights to maximum coverage.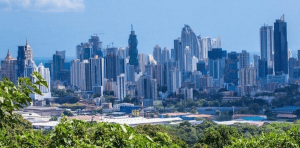 Our Professional Service as Panama City Public Adjuster
We are following an organized and time-bound procedure in handling every claim. Residents of Panama City can rely on our professional approach which involves the following;
Review of Coverage: Most policyholders are not aware of their insurance policy. Thus, we conduct an insurance evaluation to determine coverage.
Inspection of Property: We conduct a thorough inspection of damages and losses
Document Evidence: As Public Adjusters, we can document and substantiate evidence for your insurance claim. Whenever necessary, we seek the expertise of specialists to provide concrete forms of evidence that can help validate our assessment.
Estimation of Costs: An accurate estimate of costs can help us in determining the figures that make up a fair settlement.
Negotiation Process: As Public Adjuster, we have legal rights to negotiate on your behalf
Settlement: Our main focus is to claim for what you deserve as the policyholder, and that is a fair settlement that can cover all losses and damages to your property
Our Commitment to Property Owners of Panama City
Panama City residents can always count on our professional and comprehensive line of services. We are committed to providing top-notch assistance when it comes to insurance claiming process. We will make sure that you get what you rightfully deserve as settlement. Policy holders whose insurance claims had been denied as well as those whose cases have been kept hanging for an unreasonable timeframe may contact us anytime to determine viable options that can turn matters to their favor.
If We Are Unable to Help, All Services Are Free
Our Public Adjuster services are free until you get your insurance coverage. In the event that you don't get paid, then you don't need to pay for us either. We don't want to burden you with any costs that is why we're putting emphasis on the fact that your victory is likewise our own.